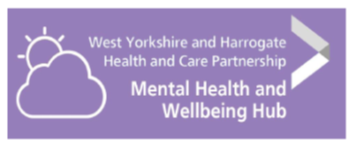 In response to the ongoing stress and trauma experienced by staff in response to COVID and other untoward incidents, the West Yorkshire and Harrogate Health and Care Partnership's Mental Health and Wellbeing Hub have commissioned training to create a cohort of debrief facilitators within the Partnership. They are aiming to creating a community of Level 3 accredited facilitators that are coordinated and supported by the hub, but also have autonomy to develop interventions within their own organisations and teams.
Post Incident Facilitation is a group intervention. It is aimed to mobilise connections and peer support following a serious and distressing incident. By sharing experiences, coping strategies and reactions to the event the emphasis is on creating a supportive conversation that destigmatises trauma reactions, creates a shared understanding, builds team support and where needed encourages early signposting to more specialist interventions. All these factors have been shown to be helpful to staff following experiencing potentially traumatic events.
The training course content is delivered over 5 days, with the first cohort undertaking training in June and July 2021 and the second undertaking training in September and October.
Course dates
Cohort 1:  28th and 29th June, and 5th, 6th, and 7th July
Cohort 2:  23rd, 24th, 29th and 30th September, and 1st October.
Further information can be found here and the expression of interest form can be found here.
Please note the deadline for EOI is the 25th April 2021.
https://wakefieldhealthandcareworkforcehub.co.uk/wp-content/uploads/2021/03/WYH-HCP-MHWH-logo.png
145
353
Alicia Mornin
https://wakefieldhealthandcareworkforcehub.co.uk/wp-content/uploads/2022/01/Wakefield-District-HCP-logo-1-Positive-Square-300x300.png
Alicia Mornin
2021-03-31 10:53:28
2021-03-31 10:53:28
Psychological First Aid and Post Incident Facilitator Training