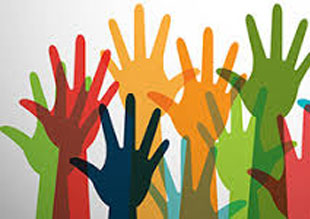 As Coronavirus continues to greatly impact our lives, the NHS is looking for volunteers to help to keep people in England safe and assist with delivering vital services, including the Coronavirus Vaccination Programme which is due to begin soon. This volunteer programme has been set up by NHS England and NHS Improvement, working with the Royal Voluntary Service and the GoodSAM app.
There are currently 6 roles that are part of the NHS Volunteer Responders programme, developed to help local communities:
Community Response Volunteers collect shopping, medication or other essential supplies and deliver these to people who are self-isolating. A DBS is not required for this role.
Community Response Plus Volunteers support people who have been identified as living with a significant vulnerability by referrers. An enhanced DBS check with barred list is required for this role.
Patient Transport Volunteers transport patients back home after they have been discharged from hospital or transport patients to medical appointments.
NHS Transport Volunteers transport supplies, equipment and/or medication between NHS services and sites and may assist pharmacies with medication deliveries.
Check In and Chat Volunteers provide short term telephone support to people who are at risk of loneliness as a consequence of self-isolation.
Check In and Chat Plus Volunteers provide 3 telephone calls a week to the same person for a duration of 10 weeks.
Further information about the Volunteer Programme, including information on who you will be helping, how the programme works and stories from other volunteers, can be found here.
Volunteers must be over 18 and not displaying any symptoms of the Coronavirus, including a high temperature or a dry cough. To sign up, volunteers must fill out a simple online form, prove their identify and for some roles must pass an enhanced DBS check. Once checks have been completed, volunteers will be able to sign in to the GoodSAM Responder app and indicate when they are available to go 'on duty'. Volunteers will then be able to pick up local volunteer tasks.
If you would like to volunteer for the NHS the sign up form can be found here.
https://wakefieldhealthandcareworkforcehub.co.uk/wp-content/uploads/2019/09/inaugural-community-meet-up.jpg
219
310
Alicia Mornin
https://wakefieldhealthandcareworkforcehub.co.uk/wp-content/uploads/2022/01/Wakefield-District-HCP-logo-1-Positive-Square-300x300.png
Alicia Mornin
2020-11-28 12:14:17
2020-12-01 12:40:21
Volunteer for the NHS!